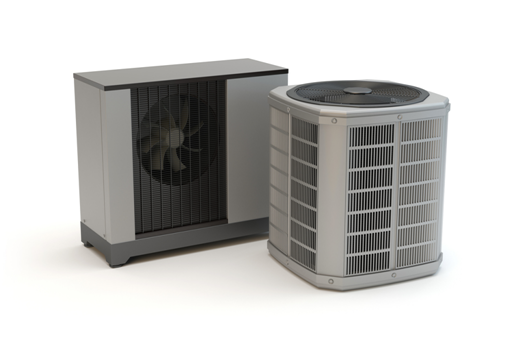 The importance of having an air conditioner in your home or office cannot be understated. The feeling of comfort you get when you have the cooling you need during the summer months can help you be more effective with your time or be in a better frame of mind. Depending on where you live, the climate in the summer can reach extremes. It can be incredibly hot and the temperatures and humidity can be insufferable. There needs to be a place for you to go where you can find relief.
It is why we rely on air conditioners to be that source of relief. Sometimes, there is no escaping the heat. We have to be outside to complete a job or to do a specific activity, but when driving in our cars or finally making it home after a long day, those temperatures don't break and your house needs to feel like a safe haven from the heat.
Of course, choosing a new air conditioning unit can be difficult because there are so many factors you have to consider. It has to have the capability to get the room and your entire house or office feeling the way you want it to feel. It has to be an appropriate size for your home and not take up too much space. It has to be within your price range. It has to be reliable and long-lasting.
Today, we will discuss some of these qualities that are looked for when buying wholesale air conditioning units and how you can get the best air conditioning unit for your home or office to remain cool and comfortable all summer long.
The Size
When you choose an air conditioning unit, you want it to be the perfect size for your home. There are air conditioning units that can take up too much space and make it feel like you are limited. There are also air conditioners that can be too small in power for what you are trying to cool.
You have to consider your entire home when you shop for an air conditioner. There are certain units that are designed for smaller homes and others that are designed for much larger spaces, whether homes or small office buildings. Choosing the right size is important because you don't want to have a unit too small trying to provide air conditioning to a larger area or a unit too powerful providing too much cool air to an area that is smaller. Finding comfort in your home is about finding the right balance so that the room is always comfortable. You shouldn't be freezing while trying to escape the heat from outside. It should be a comfortable temperature that allows you to feel like you can live as you always do in your home.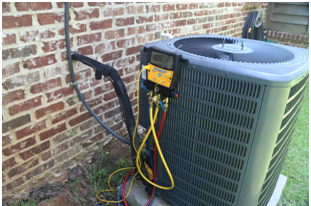 Air conditioning units can come in units that are sized by weight from 1.5 tons to 5 tons and the larger the unit is, the more power capability it possesses. This means you need to know the size of your home in square feet and know what your goal is for keeping your home cool.
The Cost
The cost of an air conditioning unit is a cost that no one likes. If you are buying one, you are likely doing it out of necessity, more than likely to replace a unit that no longer works. Depending on the time of year, your need for the air conditioning unit makes things even more frustrating because it means that you have to spend at least a couple of days without air conditioning. All that does is leave you dealing with the heat and uncomfortable.
When it comes to the cost of an air conditioning unit, the best way to combat this unfortunate cost is to find a place that offers wholesale air conditioning units at a great price. This allows you to get a new air conditioner that works great and performs well to keep your home feeling great during the hottest times of the year.
With a place like Budget Air Supply offering wholesale air conditioning units that work really well and come from some of the best brands in the industry, you will certainly be happy knowing your problems are addressed at a great rate and done so in a timely manner.
With the prices you get with Budget Air Supply, you also could consider to simply upgrade your air conditioning ahead of the summer months. It is always a great time to take advantage of the low prices that are available at Budget Air Supply and beat the heat this upcoming season. You can get the best prices in the offseason of summer and have them installed way before you need them so that you are ready for when the heat really begins to set in. It will allow you to have more time and money for more enjoyable summer activities and vacations.
Reliability
When you buy wholesale air conditioning units, you are making an investment within your home. You expect that this unit is going to last a long time and supply you and your family with the cool air you need to feel comfortable when you step inside from a hot day in the sun from work or just to feel comfortable as you try to sleep.
You don't realize how important it is until you try to go one night without air conditioning and see how uncomfortable things feel within your home. This feeling is usually felt because of an unreliable air conditioning unit that stops working and requires some sort of extensive service or a new model to be purchased.
When you shop for an air conditioning unit at Budget Air Supply, you will find some of the best brands in the industry, notably Rheem and Goodman, that are considered to be the most reliable and last for years and years to come. These brands are built to last for several years and to continue to perform at a high level so you are not left to consider another purchase or make a decision on how you want to heat and cool your home just a couple of years later.
There are many things that we buy in life that we expect to be reliable and last, like a car or other home appliances. These are things you don't expect to replace anytime soon. You want them to be your long-term solution. The air conditioning units from Budget Air Supply are just that, long-term solutions to your problem of escaping the heat.
Low Maintenance
In the same sense, you not only want to get a unit that is reliable and lasts a long time, but also something that doesn't require a lot of attention. An air conditioner that needs a lot of maintenance and repairs can be just as annoying and frustrating as needing to buy a new model altogether.
That's part of what appeals to Rheem and Goodman air conditioners. Sure, every air conditioner needs to be checked annually for maintenance, but there is usually very little, if anything, that needs to be done when maintenance checks occur. That's what makes Rheem and Goodman leaders in the industry. They are reliable and built to last and require very little attention over the years. You just get to sit back and enjoy the relief you get from the heat without having to worry about anything.
The best situation for you is having a unit that doesn't take your time and attention away from the things you really want to enjoy -- sitting back to relax after a day of work or getting that feeling of cold air hitting you after spending some time outside enjoying activities. You get to live your life and come home knowing you have a working air conditioner that doesn't require much.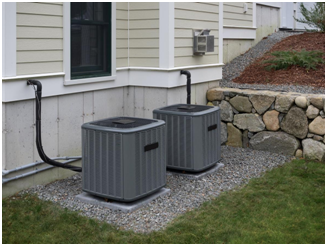 Energy Efficiency
The best way for people to see the difference in the cost and effective nature of an air conditioning unit from Rheem or Goodman is to see what it can do to their energy bills. You can have an air conditioner that doesn't seem to be providing the relief you need or that feels like it works really hard to get your home cool in all areas or a unit that provides too much power into the home, and when you see what it does to your energy bills, you think about making a change.
That's where Budget Air Supply comes in. At Budget Air Supply, it's not just about the money you can save on the initial purchase of the unit, but also what you can save when you put it to use and see how energy efficient it is. It is a no-brainer to find a solution for your home that has the capability to save you more money in the long run simply because of how much energy is being used and coming up with something much more efficient. When you get that first bill and see the savings, you will know that this is a purchase that was well worth the cost. Save money on the unit itself, then save money as you use it and see what a difference it makes.
The choice for you is simple. When you shop at Budget Air Supply, you get everything you would expect in an air conditioning unit. You get a reliable unit that is built to last and requires little maintenance. You get something that is energy efficient and saves you money in the short-term and long-term. You get something that is the appropriate size for your home so you are not wasting any of the energy provided.
Remember that Budget Air Supply is not just your solution for keeping your home cool in the summer but heated in the winter. This is your year-round place to get everything you need to bring comfort to your home. It should be an easy decision to choose Budget Air Supply based on the selection and pricing alone.
So start your shopping at Budget Air Supply today and get the best solution for your home from the price to the efficiency and take care of all of your heating and air conditioning needs. With the help of an expert customer service team that can help to find you the perfect for your home and answer all of your questions about what you need, it will make the process of finding a new air conditioner easy and much less stressful.