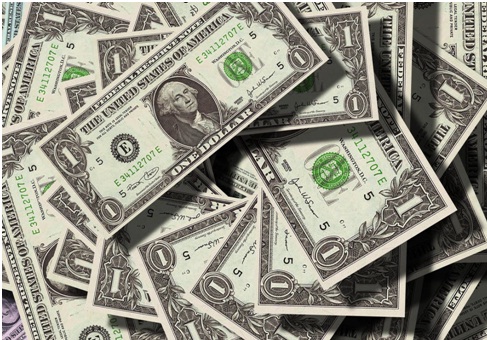 Summer may be on the way out, but if you spent too many hot, sticky days inside of your own home or office this past year, then now's the time to be getting ready for an upgrade for next season.
But, as you probably don't need to be reminded, upgrading HVAC units can be unpleasantly expensive. A new furnace or air conditioning system can cost hundreds if not thousands of dollars, and it's not a decision to take lightly.
However, when you work with the right wholesale air conditioner supplier, you can cut back on some of those costs. Saving money on the deal can have an impact on your costs as a homeowner down the line, and will even help you manage the costs of maintenance down the line. Here are all of the ways we can save you - and how it pays to be conscientious about your choice of wholesale air conditioner supplier.
Save Up Front
Here at Budget Air Supply, our mantra is to save our customers money, to be reliable, and to be responsive. In addition to providing an industry-defining level of customer service, we make it a point to offer our air conditioners and whole packaged systems at rock-bottom low prices.
You can shop with Budget Air Supply in the confidence that you'll be getting the best possible prices on heating and cooling systems for your home, but we offer another nicety that can save our customers money - a price match guarantee.
If you come here for a new Goodman 5 ton air conditioning system, it's going to have a low sticker price as it is. But just in case you find the same unit, with the same exact specifications, elsewhere, contact our customer service team. We may be able to match the price for you. Contact us at 855-473-6484 for more details on our Price Match+ Policy.
Saving on Shipping Costs: The Real Value
Getting the best possible deal on a new air conditioning system is nice enough, but one of the places where we really save our customers money is on shipping. In case you've ever bought anything HVAC-related over the internet before, you probably know just how much shippers charge for these units. It's somewhere around the cost of an arm and a leg.
Our customers don't pay for shipping when they buy HVAC equipment from us. In fact, not only do we offer free shipping to our customers, but 99% of orders will ship within 24-48 hours. That makes our shipping better than free - it's also fast.
But while it's obvious that getting free shipping on HVAC equipment is a bonus, it can actually help you down the road, too.
-Save on installation costs
Buying an HVAC system over the internet and waiting for it to arrive is harrowing enough. It's also stressful arranging for a professional to be ready on-site to install the system. After all, an air conditioner isn't worth too much if it isn't installed properly.
The fact that we don't charge for shipping saves our customers upfront, but it can also save them when they're arranging for a professional to assist with installation. We also maintain a nationwide installation network that can assist - contact our customer service team for details.
-Save on maintenance costs down the line
You can also roll all of those savings stashed away from not needing to pay shipping costs into the cost of eventual maintenance you'll need to perform on your HVAC system. Whether it's the price of new air filters or the semiannual service you have a technician perform on your system, every little bit helps, and the way we see it, not having to shell out hundreds of dollars on shipping can help you offset the cost of maintenance down the line. We're sure many of our customers would agree. Wholesale air conditioner prices can save you a bit more down the line.
A History of Commitment to Better Service
As you can see, saving money on the cost of a unit and then being free from imposing shipping charges can save you a lot of money that you can then put towards installation, maintenance, and home improvement. It's not the only reason our customers turn to us for help.
Since we started in 2008, it's been our mission to provide an enjoyable experience for our customers and to be accessible when they call. We felt that there was room for improvement for customer service in the HVAC industry, and we've always aimed to be reliable, responsive, and attuned to our customers' needs.
Call Us and Ask Us If You Have Questions
It's never too early to start planning for next season, and our specialists can help you out. Get in touch with us at 855-473-6484 or by email at info@budgetairsupply.com and our team will be more than happy to help you get ready for next summer. Our team will make sure your questions are answered and that you choose the HVAC system that works best for your home!