The question "Can you buy an air conditioner online?" has an obvious answer. The real question you should be asking yourself is should you - and then answer the question of where.
It turns out buying an ait conditioner online is a great option, provided you know just what you're looking for and you have the right partner in the deal.
Should You Buy an Air Conditioner Online?
Yes, when you shop at the right outlet, you absolutely should buy an air conditioner online. The reason we can state this so firmly is that we're able to offer you some of the best services in the industry.
An air conditioner is not like a sweatshirt. You don't just buy an HVAC system on impulse, and more importantly, they're expensive to ship* and install* - whereas you can just send a sweatshirt back if you don't like it and typically get your money back.
let's break down the reasons getting an air conditioner online is actually a good decision and what preliminary prerequisites you need to square away first.
The Value of Service
The most important thing you need to be assured of is that you are receiving the right level of service. An HVAC technician should be accredited, trusted in the industry, and most importantly, should never on any condition be looking to make a quick sale.
We're proud of our level of service, and we wouldn't be one of the strongest players in our industry if we hadn't been so committed to unwavering attention to detail. In an industry where some sellers fly by night, we are reliable, quick to answer the customer and keep their needs in focus.
We will work with you to make sure you buy an air conditioning system that will meet your needs as a homeowner and keep both you and your family comfortable.
Free Shipping (and Fast Shipping)
One of the main reasons to buy an air conditioner online is the value of convenience. You won't physically have to go anywhere or put in any extra legwork - but it's important that you don't allow online sellers to take advantage of you in other ways.
For example, what may appear to be a very attractive list price for an HVAC system may simply be covering up hidden expenses, like shipping charges, for example. Air conditioning systems and other HVAC systems are heavy and bulky, and sellers often charge large fees to ship them.
Never mind the details, but because we integrated some of our supply chain by buying our own warehouses, we are able to ship to our customers for free - and fast - faster than most of our competitors.
With Budget Air Supply, you'll never have to pay a cent extra for shipping, and our shipping is fast, too.
Getting the Best Price
As we've demonstrated, getting the best price is not always represented by the sticker. Sometimes sellers will try to recoup discounts by charging higher shipping fees or hiding other service or installation costs in the price.
Here at Budget Air Supply, we offer low prices across the board on our HVAC systems, so you can be confident that you're getting a better deal on your system. That said, we also offer a price match guarantee so if you suspect you see a better price elsewhere, contact our customer service team and we'll see what we can do for you.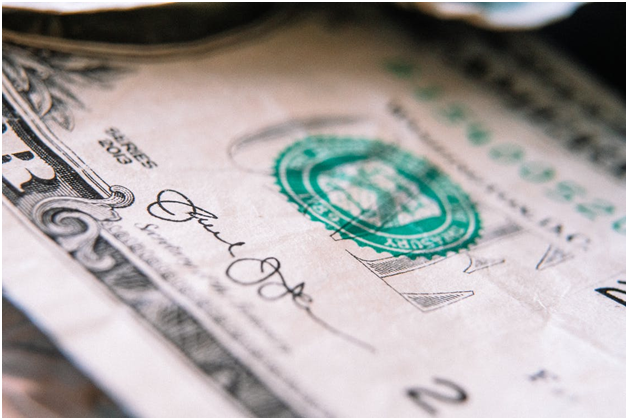 It's also worth noting that there are other costs associated with purchasing an air conditioner online, such as service costs and, more notably, installation costs. While you might not be in our area of the country, we'll work with you and our installation network to ensure that your new system is installed properly and in a timely manner, saving you time, effort and worry.
A Wide Variety - What System Is Best?
Our collection of air conditioners and heaters contains highlights from the leaders in the industry, including Goodman, Rheem, EcoTemp, Ameristar, Daikin, Cooper-Hunter (CH), and more. We also carry a number of packaged units to save homeowners time and money - because an air conditioner is hardly ever all you need for both heating and cooling!
●Electric packaged units: These consist of an electric air conditioner but can be equipped with electric heat strips to add supplemental heat in the colder months. They are ideal for the hottest climates that have milder winters.
●Gas-electric packaged units (gas packs): Gas-electric packaged systems have an electric AC unit and a gas furnace. These are ideal for areas that have both hot summers and cold winters, as they offer both great heating and cooling power.
●Dual-fuel systems: Dual fuel systems, also called hybrid systems, typically consist of an electric heat pump and a gas furnace. Most of the time, the heat pump will provide both warm and cool air, but when it gets very cold the system can opt to burn gas as a fuel to provide for additional heating.
●Heat pump package units: Heat pump package units are not as powerful as gas furnaces or electric air conditioners, but they are very long-lived and extraordinarily energy efficient, making them suitable for homeowners interested in eco-friendly heating and cooling.
●Mini-split systems/ductless systems: Mini-split systems may enable you to implement cooling architecture in a setting that lacks ductwork. Typically they consist of an outdoor compressor and an indoor evaporator or air handler, both of which units communicate via thin copper lines. These systems can effectively replace portable air conditioners and window air conditioners and may enable you to control the temperatures in individual spaces or rooms more effectively than central air conditioners.
Contact Us
Need help determining which system is right for you and your family? Get in touch with us at 855-473-6484 and we would be more than happy to help you choose the right air conditioner online. Give us a call and we'll make sure we set you up with the perfect system to meet your needs!
Recent Posts
Packaged air conditioners come in various types, each catering to specific needs and preferences. Th …

The AMERISTAR by Ingersoll Rand is a reliable and efficient HVAC system that provides optimal comfor …

The 2023 Rheem 3.5 Ton 15.2 SEER2 Straight Cool Split System is a highly efficient and rel …