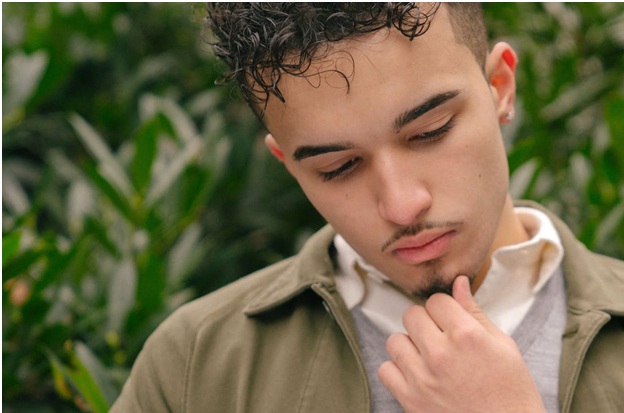 A packaged air conditioner is only one solution for any home or business, consisting of the components of the system that are typically installed in one cabinet inside the building. That streamlines installation and also makes maintenance down the line a lot easier.
It will take up a larger footprint inside your home, but for some settings, this arrangement is ideal. However, such a big investment will impact your home's comfort and your overall ability to manage the climate within the building. It is a purchase that should not be taken lightly, and before you spend the money and go through with the purchase, you should do your due diligence to make sure that you're getting what you need.
While you might come up with enough unique questions of your own to ask your HVAC provider before you go through with the purchase, these questions are a good place to start. If you're looking for a new packaged AC unit but you aren't positive if the purchase will suit you, then make sure you ask the right questions before you commit to it! Start with these, and give us a call to ask us if you need some clarity.
1.Is this unit big or powerful enough for my home?
Probably the most important question on this list is right here. Before you buy a new packaged air conditioner; actually, before you by any new HVAC system, whether it has a gas furnace and an air conditioner or a packaged heat pump, you should be sure of this question.
The packaged HVAC unit you have your eye on needs to provide enough power for adequately heating and cooling your home throughout the seasons. If it isn't, you're going to be cold in the winter and hot in the summer, which, on its surface, is uncomfortable.
The worst part is that you're probably also going to end up paying more money on fuel and you still won't end up comfortable. Your system will work too hard, won't keep you comfortable, and will probably not last as long if it's working too hard all the time, through all the seasons.
While it can be tough to estimate how much heating or cooling power is enough to adequately heat or cool a space by square footage, there are some estimates you can make taking into account the size of your home and your location within the country.
The only way to be positive if a system is powerful enough for your home or business is to ask. All buildings have their own unique floor plans, footprints and insulation - call our specialists and ask. We'll take a look at your unique needs and at the unit in question and let you know if it's a good fit for your home, or if there's something better.
2.If the answer to the above question is no, then you need to ask how much power you need!
Naturally, if you start your search on our website and pick out a packaged air conditioner for your home or business that appears to meet your needs, it might come as a shock if an HVAC supplier tells you that the unit is not a good match for your home. You could pick out a system that can provide for over 60,000 BTUs and be flummoxed to hear that it's not powerful enough for your situation.
It might not be that the system is not powerful enough; it might be that, given the size and footprint of your home or business, or your location in the country, that there are better options for you to choose instead. Either way, if that's the case, we'll help you get to the bottom of it.
Then again, if the issue is simply one of power, and you need something more capable, we'll help you get a handle on that too.
3.Does it come with an air handler, and if not, will I need one?
Some package air conditioners will come with an air handler, which will probably serve two functions. On the one hand, the air handler may provide for additional cooling power to supplement the service of the air conditioning unit. This will make the overall system more powerful and efficient and will make it more capable for cooling your home.
That is not the primary focus of most air handlers, however. For the most part, the air handlers job is to assist the rest of the system in circulating air around a home or business. That is to say, the condenser or the heat pump does the lion's share of the actual heating or cooling of the air, and the air handler circulates it around a home.
Some units actually rely on their air handlers to move the heated or cooled air around a space. These units have powerful blower motors and are often capable of providing for more than one directionality of flow in order to maximize efficiency. The idea here is that heating and cooling power are not worth too much if you can't actually move that air around the home subsequently.
Be sure to ask this question so you can make the right purchase one time instead of ending up with a system that does not meet your needs.
4.What is the energy efficiency rating, and what energy efficiency certifications does it have?
Package air conditioners, like all HVAC systems, will advertise a range of specifications that make them unique. Among these is the SEER, or Seasonal Energy Efficiency Ratio, which is given by the following formula. The SEER equals the cooling output during the summer divided by the energy used during the summer. As you can imagine, the less energy used, and the higher the cooling output, the better the overall efficiency will be. That being said a higher SEER generally means that the unit in question is more efficient and more capable.
A higher SEER also means that, all other things being equal, the unit will be able to more efficiently cool your home. That means you'll spend less on your overall cooling costs, so as you can imagine, raw power is not the only thing you can or should be taking into account when you are in the market for a new package air conditioner.
A high cooling capacity and a low SEER might mean you stay comfortable, but at what cost? A high one, of course. Don't go it alone - when you have questions about efficiency or certification, get in touch with our specialists and we'll help you out!
5.How will I arrange for installation and who will perform the service?
Something else you should account for out of the gate when you get a packaged air conditioner, especially online, is the installation. It's all well and good when you can get a new HVAC system online, especially if you can get a really good deal on one. It's not well and good when you don't have a strategy for installing that new unit. You weren't going to install it yourself, were you?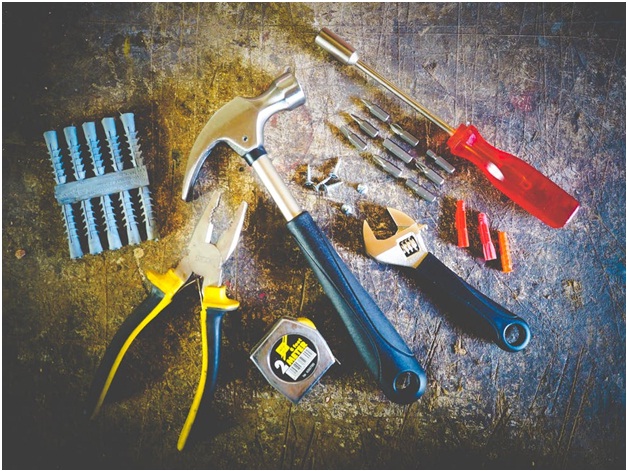 For that, you'll need a professional HVAC specialist to help install the system. An air conditioner is not useful if it isn't properly installed, and we won't leave you in the dark with it either. You can actually get in touch with us and we'll help you make sure it gets installed properly, even if you aren't in our neck of the woods. In fact, we maintain a nationwide installation network that will help you make sure your everything is running as smoothly as can be.
6.What additional features does the unit have that keep down volume, make the unit resistant to storms or corrosion, or otherwise add value?
You will also want to account for any additional features that come with the package air conditioner in question, in order to identify the overall value that the unit will provide. It would be legitimately impossible to account for a comprehensive list of all the features you should keep your eye out for, but some of these are highly valuable.
Many of the units that we sell are made with cabinets that have screwless backs and sides. Some of them also are made with a minimum of fasteners and where fasteners are used, the screws themselves are rust-resistant. By the same token, some of our units come with composite components and foil-faced insulation to help keep condensation to a minimum.
All of these features are valuable, even in a packaged air conditioner unit that's intended to be housed indoors, because corrosion is a killer of HVAC systems. It's worse for split systems that are housed outdoors, but it's still bad news for indoor systems. Any corrosion resistant features you can find add value.
In addition, it behooves you to look for features that dampen noise as well. Since this system will be housed indoors, the volume levels may become a concern. Many of our systems are designed with suites of features that help to keep a lid on noise.
Of course, these are only two traits. You'll have to get more familiar with our catalog if you really want to see what we can offer.
7.Does it come with features that make it easy to diagnose issues when problems arise?
Another thing to look for is a system that makes diagnosis and repairs easy. The cost of diagnosis and repair will be adversely impacted when the technician has to do additional legwork. Some systems come with panels that actually provide a self-diagnosis and tell you what's wrong before even needing to make repairs. In addition, some of them have better access than others, which will drive down the cost of repairs as well as the time necessary to complete them. You'll have to investigate this on a case by case basis in our store, and call us if you have questions.
8.If this package unit is not a good fit for my home, would a split system be better?
Here's something else you need to keep in mind. Just because you have gotten it into your head that a packaged air conditioner is the way to go, or even if your home currently has one, that does not necessarily mean it is the best or the only option for your home.
For example, homes with limited indoor space or with noise concerns might be much better served by a split system with the units outdoors than by a packaged system contained indoors. It's just some food for thought.
9.What is your selection of brands?
Always ask the seller you intend to work with about the brands they offer. In this industry as in many others, the brands and manufacturers themselves are the mark of quality. Here at Budget Air Supply, we offer staples from Goodman and Rheem Manufacturing Company, among many others, including but not limited to AmeriStar, EcoTemp and others.
10.If I run into issues down the line, can I call you?
You'll also want to know that the seller you're working with (or that you intend to work with) has your back after the sale is concluded. In the modern era, customer service extends far beyond the point of sale with customer satisfaction even largely hinging on post-sale support. A new HVAC system is not a light purchase; it's an investment, and we're here to help you. If you have questions or concerns, we're never more than a phone call away.
11.How much is everything going to cost me?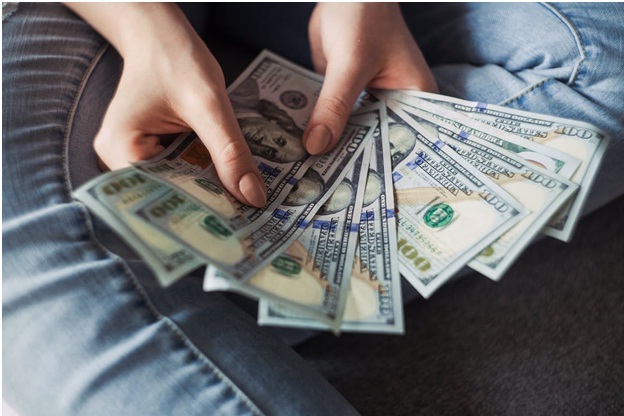 Finally, let's get down to the bottom line, which is cost. You naturally and understandably will want to know how much everything is going to cost you. At Budget Air Supply, you're in for a real treat. While we can't quote you on a system using a blanket method, we can tell you the following. We offer a price match guarantee, which means if you find a better price elsewhere, you may be eligible for that lower price - of course, contact us for details.
We also offer free shipping on all orders and our shipping is remarkably fast. There'll be no undue weeks or months of waiting to get your new system. Finally, we help get everything up and running through our vendor network.
So, in other words, when you ask what it's going to cost you, you can be pretty confident that whatever it is, you'll get the best deal by shopping online with us. If you have any questions about a specific unit or about our processes, give us a call at 855-473-6484.